The company
Emmi Ultrasonic, based in Germany, specialises in the development, manufacture and worldwide distribution of innovative ultrasonic devices and processes. The patented emmi-Ultrasonic products are characterised, among other things, by extremely miniaturised ultrasonic chips and technological innovations, which have been used since 2008 for cleaning, prophylaxis and therapy in the oral and dermatological fields.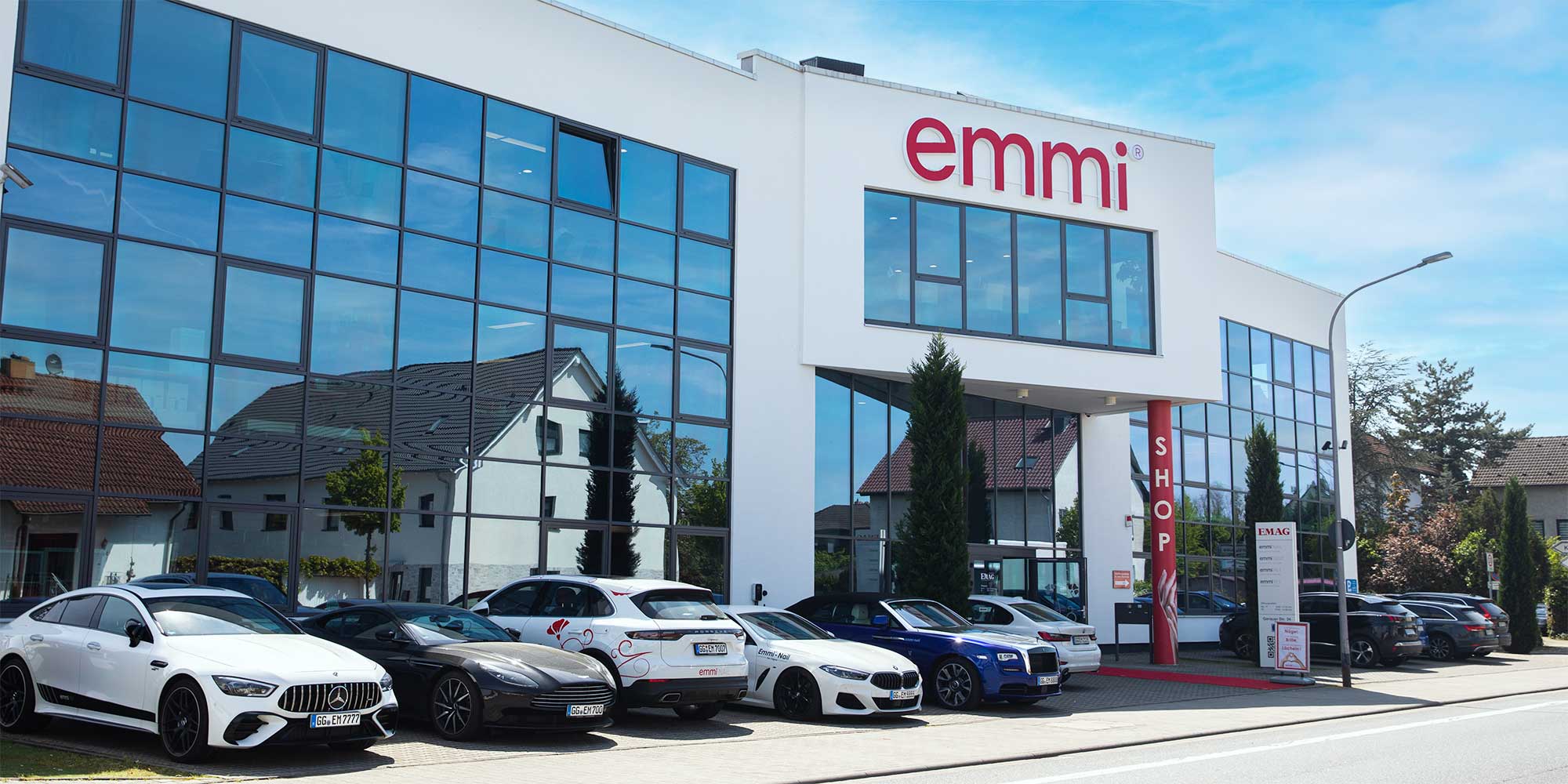 The companies of the emmi ultrasonic companies are majority-owned by EMAG AG GROUP, Mörfelden-Walldorf (Germany) and are exclusively engaged in the health-beauty-wellness sector. Since 2005, they have been engaged in the development of new, revolutionary ultrasonic technologies for oral hygiene and tooth cleaning. The basis of this innovation comes from the extensive experience of the group of companies in the areas of ultrasonic cleaning devices in hospitals, engine cleaning in racing, e.g. Ferrari, in industry at Ford Automobile as well as engine cleaning baths in aviation, e.g. Lufthansa and Air France.
Founder and main shareholder of the EMAG AG group of companies and the emmi® ultrasonic company is Bülent Emekci, developer & electrical engineer.
The product range consists of the following areas:
Applications for EMAG AG products can be found in household and hobby, workshop and trade (jewellers, opticians, etc.), in laboratories, medical facilities and in doctors' and dentists' surgeries as well as nail and tattoo studios.
In addition, the company develops individual customer solutions in all sizes for industry.
EMAG AG has more than 20 patents worldwide, which it has researched itself, as well as its own research and development department.
The aim of the group of companies is to improve the quality of life of all people through innovative technologies and products with ultrasound and to enable their use by everyone at home. Constant efforts of the group of companies in the field of research & development lead to more and more new, innovative applications of ultrasound for health and beauty, which significantly improve people's quality of life. The possibilities of using ultrasound in these areas are only just beginning and will provide many surprises in the near and distant future.
"Made in Germany